Research has shown us that a well-balanced diet needs to be enhanced with essential minerals, vitamins, and dietary supplements to delay the visible signs of aging, reduce the onset and severity of chronic diseases, improve mobility and flexibility, and boost immune health. While aging is unavoidable so far, essential supplements for seniors can slow the aging process down dramatically, and enhance overall health and well-being.
In addition to a well-balanced diet, your body needs to remain active and in shape. As you age, your body's ability to perform tasks slows; your body is an organic system that suffers from wear and tear just like any other. Exercise lubricates and nourishes joints, supplying oxygen and removing blockages to shift that "heavy" feeling.
Lifestyle plays a large role in our overall health and well-being, too. Smoking, alcohol, late nights, stress, anxiety or depression, and bad eating habits add years to our skin and take those same years away from our lives.
The inclusion of supplements in your everyday diet is essential to boost immunity, protect vital organs, preserve muscle mass, relieve joint pain, reduce flare-ups in existing medical conditions, and improve the health and condition of your eyesight, hair, nails, and skin.
To support healthy aging, try these 3 top supplements today.
---
Vitamin C Supplements for Seniors
An antioxidant the body needs to function at its best, vitamin C aids in maintaining a healthy environment in your body. Studies show that supplementing your dietary vitamin C intake with a high quality vitamin C supplement can not only boost collagen formation in your body, it also:
aids in tissue repair

maintains healthy teeth and gums

supports optimal immune function

regulates gut health

increases energy

minimizes infection

protects against macular degeneration, the leading cause of blindness in US adults over 55
Collagen is an essential protein that the body manufactures naturally. As we age, our collagen production needs to be supplemented for many important reasons, including the most basic of them all: protecting our skin, the barrier that holds everything together.
Buy: Correxiko's Close-Up Skin Supplement now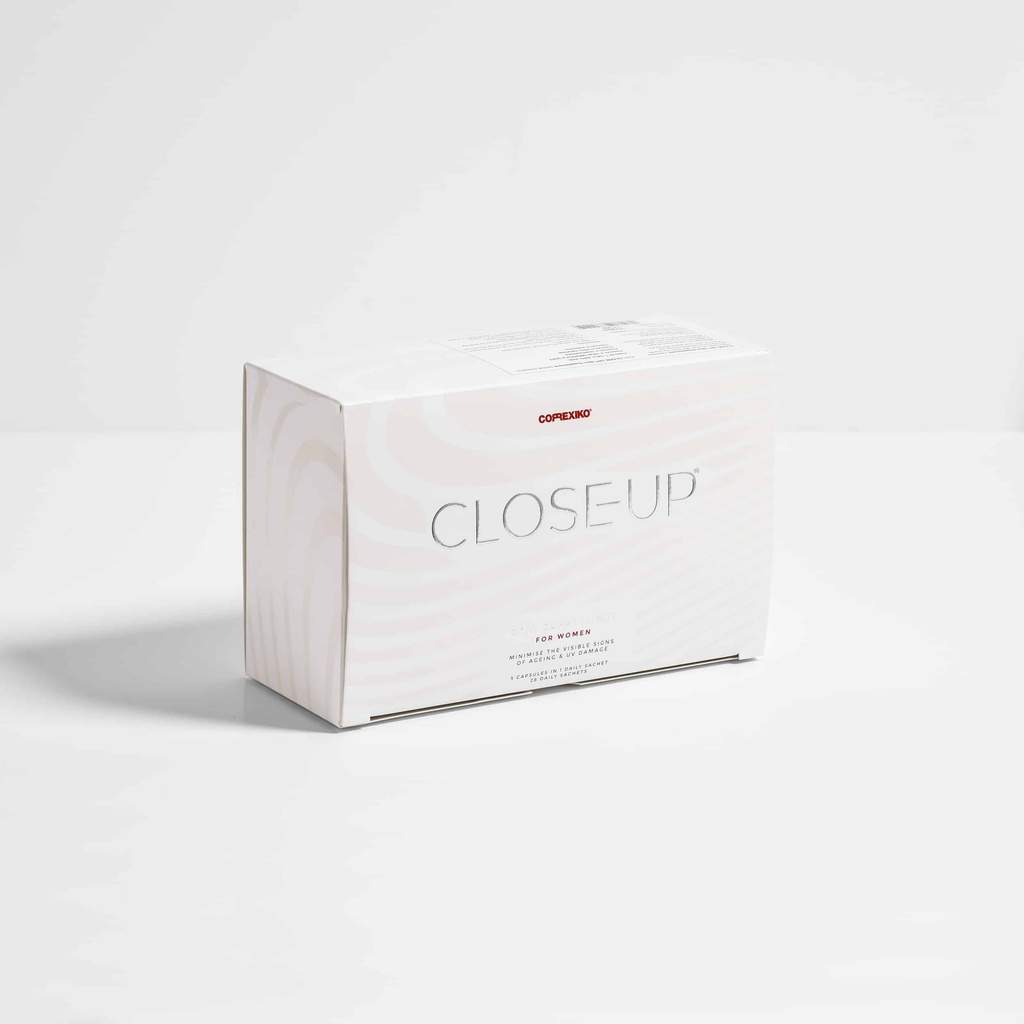 The Correxiko Close-Up Skin Supplement is formulated to give your body the building blocks to heal and repair itself and intensively nourish your skin from the inside, banishing a dull and lifeless complexion for good.
Correxiko's Close-Up Skin Supplement reduces the appearance of wrinkles, fine lines, dry, blemished, pigmented, or thinning skin (the result of damage to the inner dermal layer of skin).
Correxiko's Close-Up Skin Supplement minimizes visible signs of aging and helps those with thin or lifeless hair, brittle nails, and fine lines.
Correxiko's Close-Up Skin Supplement feeds dehydrated and stressed skin cells to provide the essential antioxidants, minerals, and vitamins that lessen the results of cell aging over time.
This is your chance to protect your face, neck and body daily from the visible signs of aging in the years the come.
---
Fish Oil Supplements for Seniors
Known as an essential fatty acid because it can't be produced by the body, the RDA for omega-3 can only be consumed by following a healthy diet that's rich in nutrients derived from:
Marine-based oils from cold-water fatty fish like tuna, salmon, sardines, mackerel, herring, and other seafood

Fortified dairy products, eggs, juices, infant milk formulas, and soy beverages

Plant-based oils like flaxseed, canola, and soybean

Nut-and-seed-based from consuming chia seeds, walnuts, and flaxseed

Omega-3 dietary supplements
While no single source of omega-3 can fully satisfy your body's requirements, it is important to note that your body needs high quality elements from all five of these dietary fatty-acid sources to function properly.
Buy: Correxiko Omega 3 High Strength Capsules now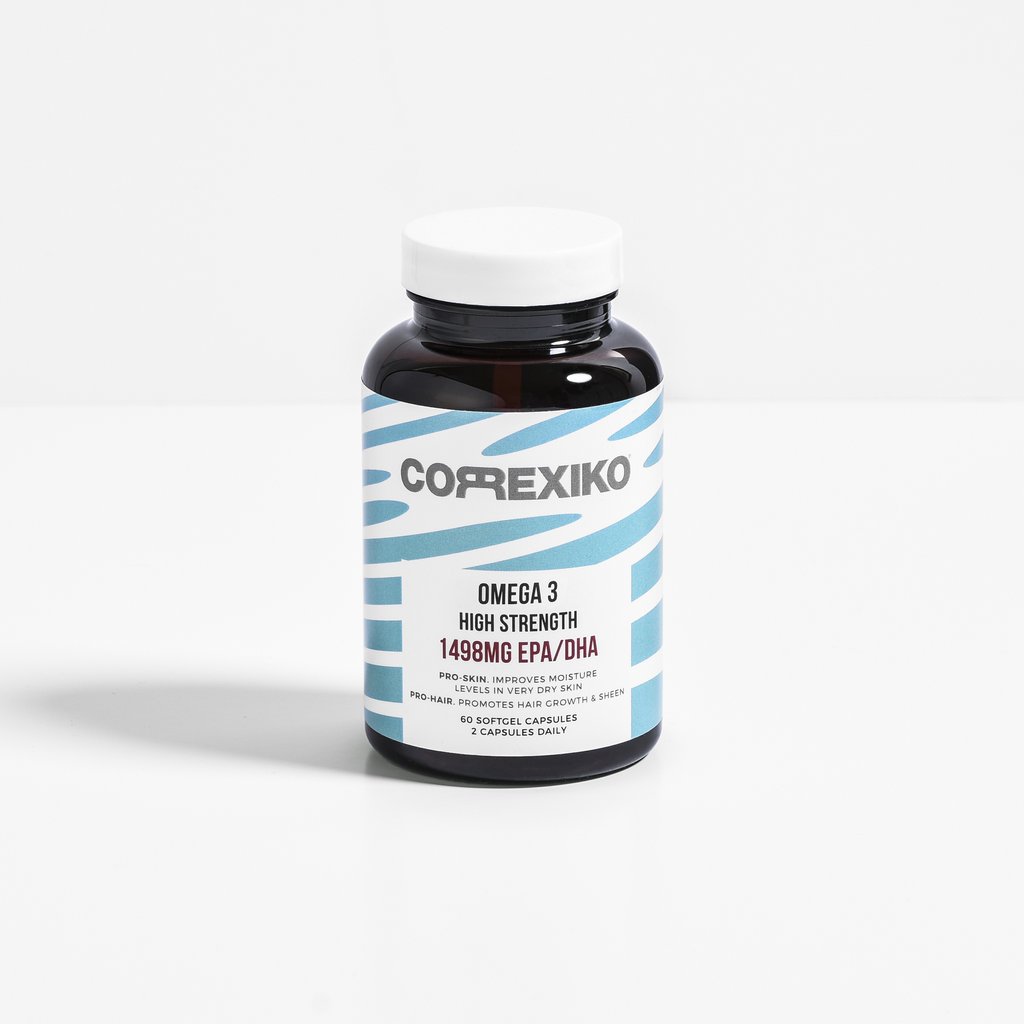 Correxiko's Omega 3 High Strength Capsules provide significant increased health benefits that include:
ensures normal organ functioning and cell development

reduces the risk of heart attack and stroke

helps protect the brain

promotes softer, smoother, younger-looking skin

aids in weight loss (particularly in the abdominal region)

lessens inflammation

improves mood swings

reduces triglycerides, and

improves eye health
Protein Supplements for Seniors
Much as with dogs, the amount of protein your body needs is dependent on how active you are. Protein, fats, and carbohydrates are macronutrients our bodies need in large doses, but generally don't get enough of from an average diet. Where the recommended dietary allowance (RDA) for protein weighs in at less than 1 g of protein per kilogram of body weight daily, active older adults and seniors need more protein than younger people do.
Use this handy online protein calculator to check your daily protein requirement, which is based on a number of factors that include:
Body weight

Activity levels

Illness or injury (for example, recovering from an operation or you have an autoimmune disease)
Buy: Correxiko Marine Collagen Peptides Powder now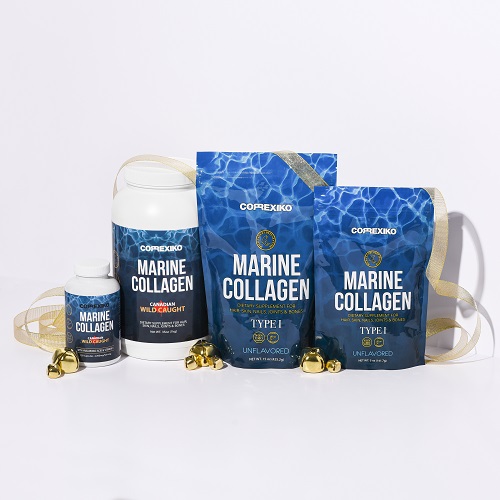 The foundation of all good health and skin care, Correxiko's Marine Collagen Peptides Powder is amazing for skin, hair, nails, joints, bones, digestion, and immune health.
Correxiko's Marine Collagen Peptides Powder supports skin tone and elasticity, giving skin a radiant and youthful appearance.

Correxiko's Marine Collagen Peptides Powder nourishes hair follicles, stimulating new growth and healthy shine.

Correxiko's Marine Collagen Peptides Powder repairs and replenishes the collagen in cartilage, tendons and bones for superior joint flexibility and bone strength.

Remember that your healthcare practitioner or dietician is best-placed to offer you advice on your recommended daily allowance of essential supplements, minerals, and vitamins.
---
Liked this article?
JOIN THE CORREXIFY NEWSLETTER NOW
Sign up to our bi-weekly email newsletter packed with collagen recipes, tips on healthy hair, skin, nails and joints.
Plus, enjoy 10% off with your first purchase and FREE SHIPPING on all purchases above $/£/€100.